Galactic Green 2021-2022
Marino Galactic Green, the limited edition patio fire of this year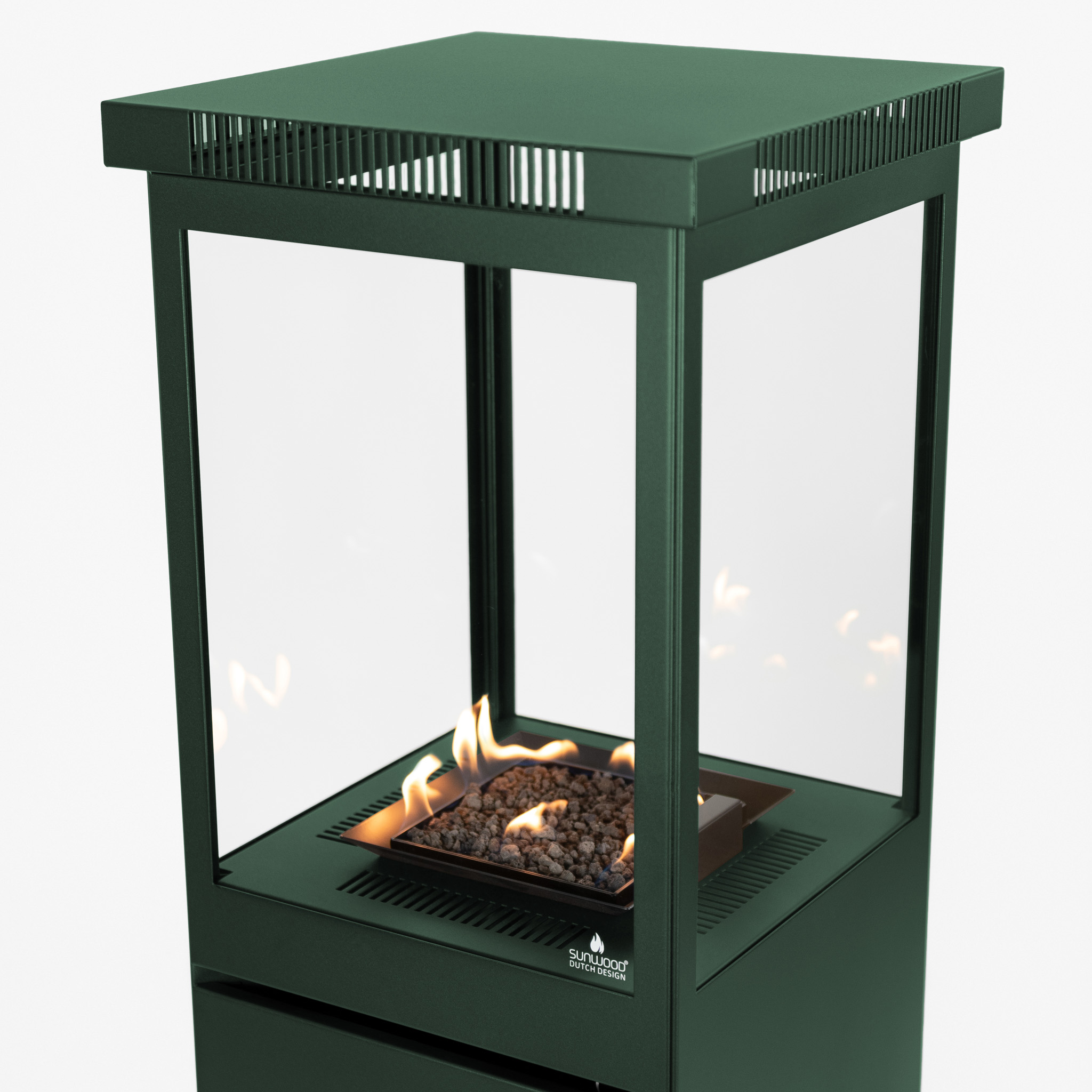 Marino Galactic Green, Limited Edition, 2021-2022. Design & Manufacturing by Sunwood®
Marino Galactic Green patio fire, the limited edition of 2021-2022
On Instagram we asked our followers for their favourite colour for the Marino limited edition 2021-2022, and the poll results were quite clear: green is the most popular colour. We'd like to thank our followers for their input. Meet the beautiful limited edition of this year: the Marino Galactic Green.
Turn your outdoor space in a magical and atmospheric area. A space where, together with family, friends and colleagues, you can pleasantly have a drink in the outdoors. Inspired by the northern lights, which also appeared in the Netherlands this year. The dark green, metallic finish represents the versatility of the colourful sky. Additionally, the well-known and high-quality flames of Sunwood will take care of a warm ambiance.
Marino Galactic Green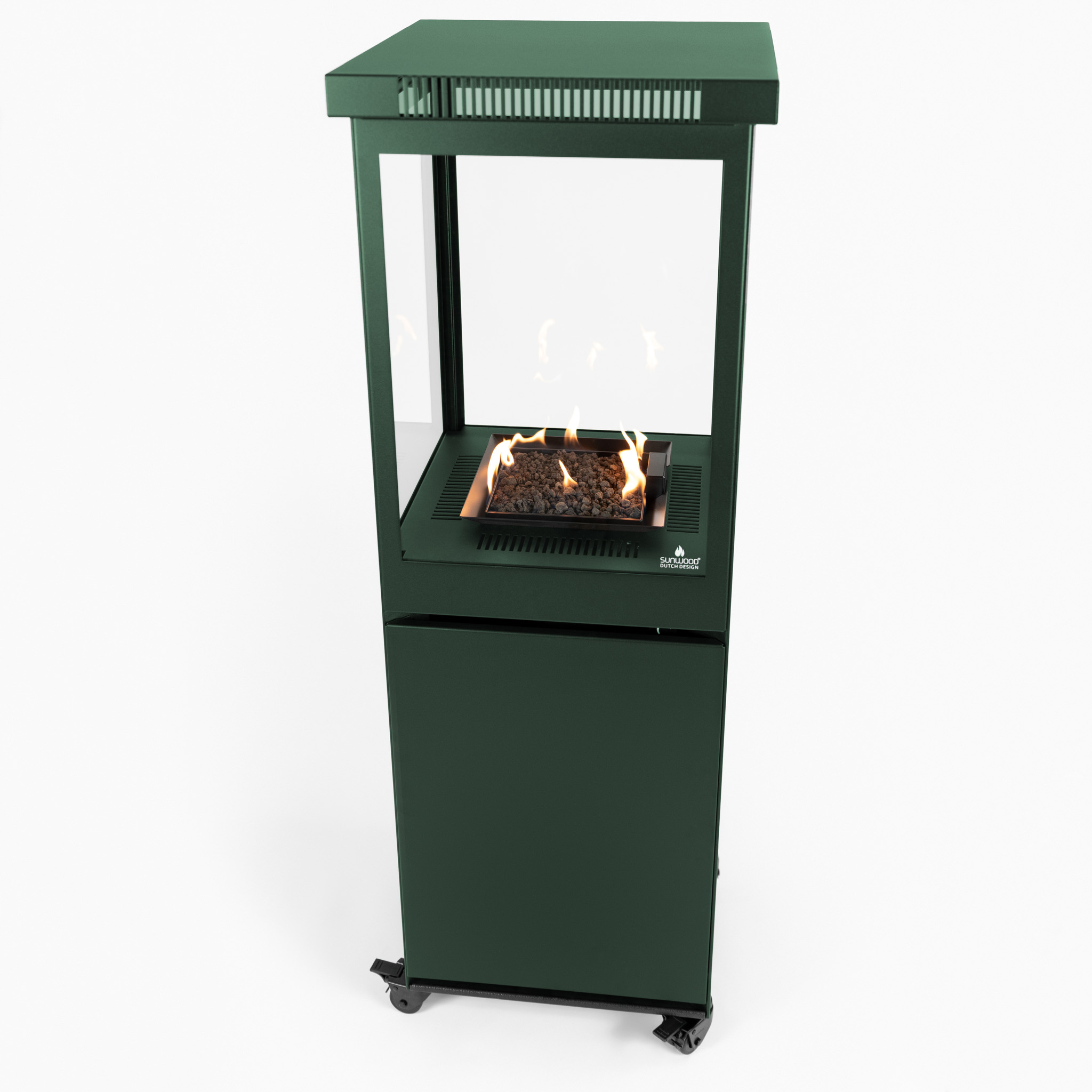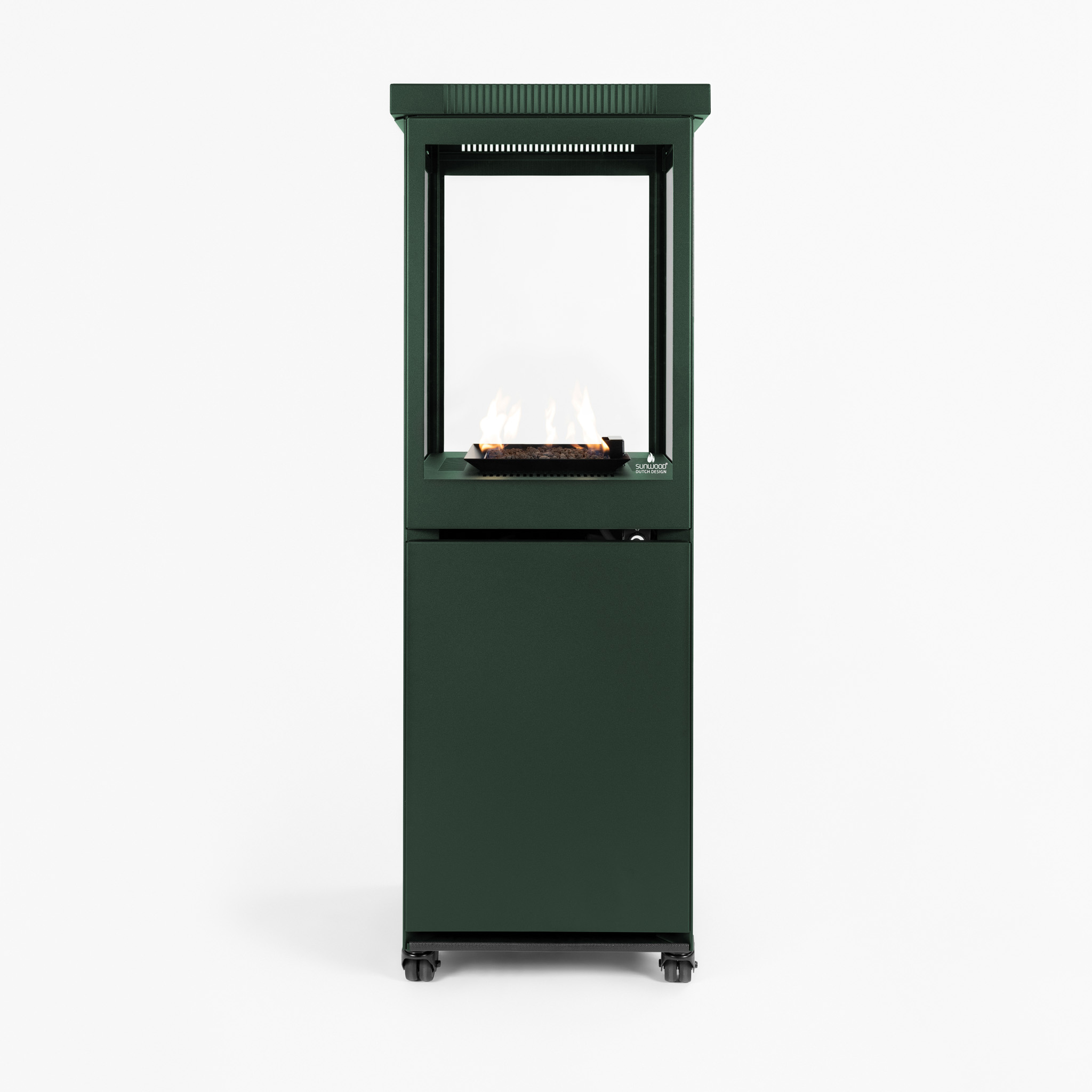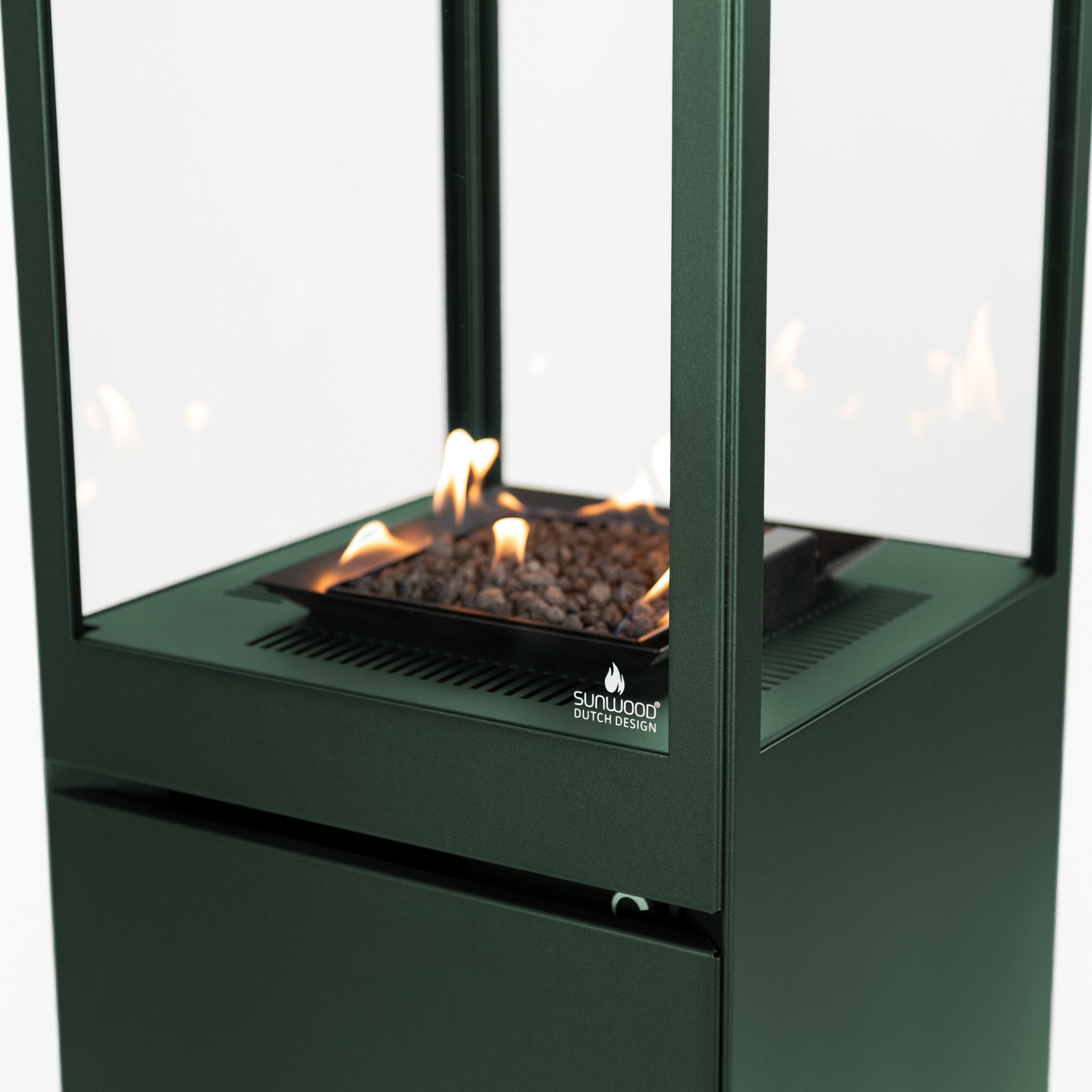 Product Specifications
Material Sendzimir Sheet Steel  Finish Powdercoating Colour Galactic Green  Space Suitable for outdoors  Ignition Electric Ignition  Glass Tempered Glass  Burner Lava rocks  Power 5,7 kW  Usage 412 g/hr  Dimensions 126 x 42 x 42cm  Safety CE-certified by KIWA
| Gas Cat. | Power | g/hr |
| --- | --- | --- |
| I3B/P-30 | 5,7 kW | 412 |
| I3P-50 | 6,5 kW | 450 |
| I3+ | 5,7 kW | 412/387 |
Business Enquiries
(Hospitality) Entrepreneur?
Discover the benefits of our patio fires for the hospitality industry and receive a tailor-made offer.
Marino Manufacturing @ Sunwood Headquarters in Bleiswijk
Sublime Flames
The atmospheric fire instantly catches your eye, inviting you to tell stories.
360º Design
Aesthetically pleasing. The patio fire is beautiful from every angle.
100% Made in Holland
Manufactured by our professional team in the one and only Sunwood factory in the Netherlands.
By Sunwood®
Marino was designed by Carino and Wout Sunderman, father and son.
Questions about the Marino Galactic Green?
Do not hesitate to contact us. Reach us by phone on working days from 9 to 5.